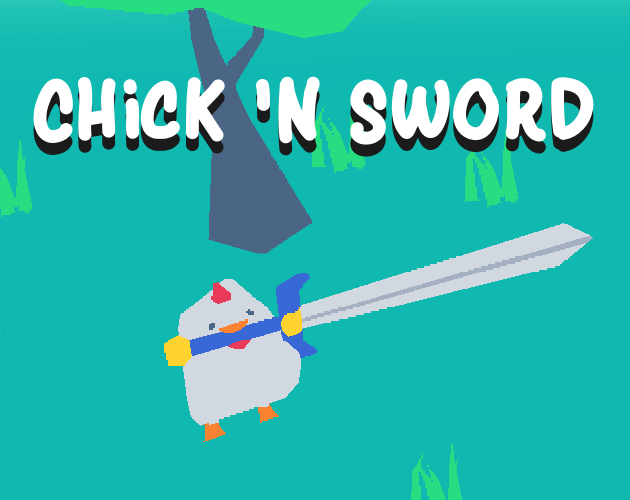 Chick 'N Sword
A downloadable game for Windows and Linux
Play as a chicken with a sword. With this sword it can teleport! Oh, and there are upgrades, of course. Now go and hit those skeletons with full force!
Controls:
MOVE: WASD
JUMP: Space
INTERACT: Left Click
TELEPORT: Right Click
INCREASE MOUSE SENSITIVITY: . (yes, the dot character)
DECREASE MOUSE SENSITIVITY: , (yes, the comma character)
This is a solo developer project. The game was made ~20 hours for the 11th ScoreSpace Jam , 2021. All assets where either created during the jam or are CC0-Licensed, gathered from various sources.