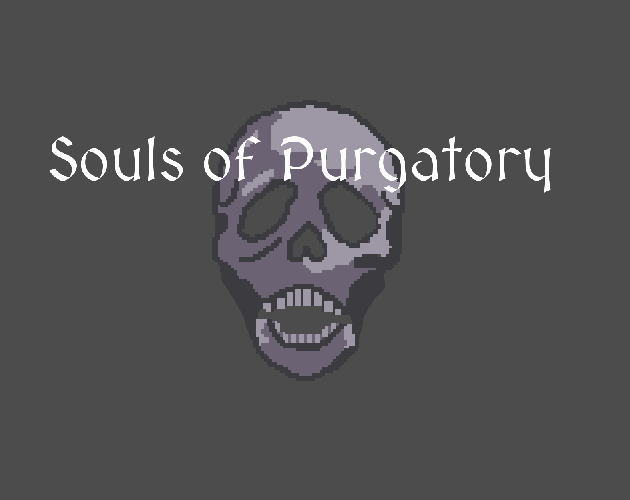 Souls of Purgatory
A downloadable game for Windows
Play as the souls of two witches seeking for revenge in this Doom inspired dungeon crawler.
This game is a solo developer project. It was made for the Bonfire Jam.
Controls:
Press F to switch between the two Souls
Press E to interact
Press WASD to move
Press Left-Click to shoot
Press 1 / 2 to decrease / increase mouse sensitiviy

Press Enter to toggle Fullscreen
Tips:
- The ice (blue) projectiles not only freeze enemies but also weakens them, so that the fire (red) projectiles do a lot more damage.
- Try to kill as many enemies as possible on each level to get as much souls as possible that you then can spend on upgrades.
- Enemies get faster and stronger on the later levels. Use the ice projectiles to slow them down
About the game:
You play as Siglinda and Aloysia. Two witches that gained their dark powers from the powerful demon AZASEL. In return the demon demanded their souls to be dragged into PURGATORY.
Since then the two souls can't accept their fate and are on their everlasting quest to seek revenge and redemption.
But the two souls can't succeed on their own. Siglinda's fire magic is only effective when supported by Aloysia's powerful ice magic, which can freeze enemies.
The game and all assets were made during the 48h jam with the following exceptions:
- Music and sfx from https://opengameart.org/ (all CC0)
- Font from https://fontlibrary.org/en/font/medievalsharp (OFL)
Download
Download
souls_of_purgatory_windows.zip
34 MB
Comments
Log in with itch.io to leave a comment.
The game is great. Loved the design and the music.
the intro song is cool and I do like the shadow on the hand